Profile
"Could sure use some crabs about now," Destiny mentioned wishfully.
"What kind: Dungeness, Chesapeake Blue, Snow crab?"I snapped with a tone of sarcasm.
"There's only one kind of crab that matters in B-town, and that's the one caught in the traps and nets in the Patapsco or the Bay."
"Perhaps, but that's not the only tasty seafood that comes out of the Bay – there's oysters, clam and rockfish, to name a few."
"Well that don't impress me much."
Then I made a phone call, my face still stained with a thick coat of grease.
"Half a dozen male, half a dozen female – jumbo and steamed," I requested.
The Soul & Krab House aka "Crab Crib" is only a hop, skip and a jump from the trade school.
As usual, there was quite a line, so I was glad I called ahead.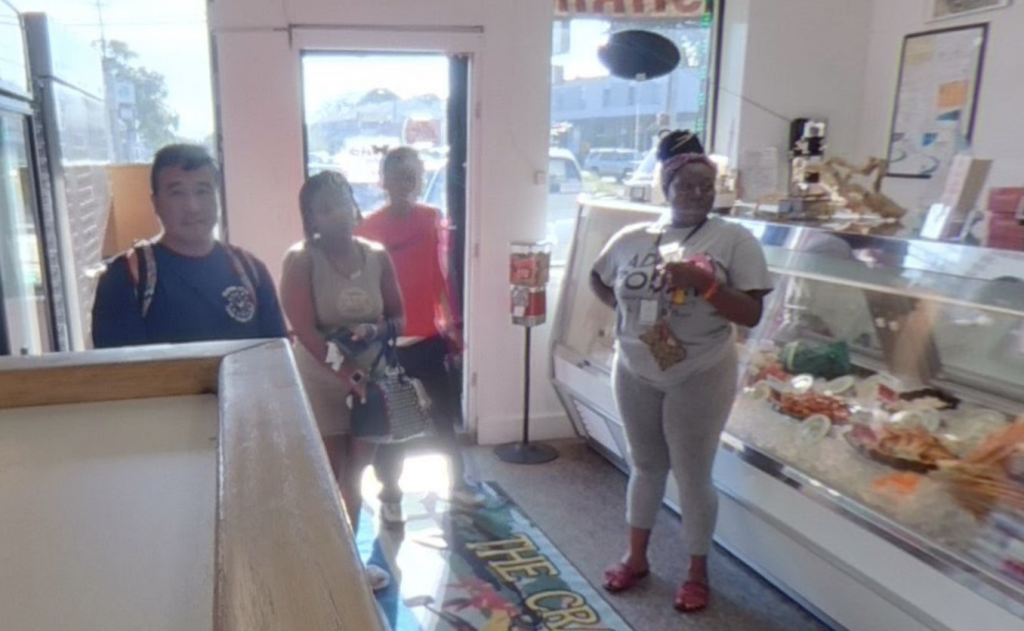 The staff is so friendly here. They were pleasant with the customers which definitely made waiting well worth it.
They were quick and efficient and we were back at the school before the evening class arrived.
Destiny lined the shop table with yesterday's Baltimore Sun, then sprinkled a bucket of Old Bay all over the spongy meat. Old Bay, is a blend of every eye-tearing spice you could round up from Auntie's kitchen cupboard.
I prefer mine with just pepper and butter, but Destiny like most native Baltimoreans was a "cayenne pepper" spice girl.
Crab to me tastes like a soft, squishy white meat that resembles fish or the lean part of the chicken. But to Destiny it was like morsels from heaven.
Reviews