Profile
I walked into Buffalo Wild Wings on Richmond Highway, hoping to catch Game 5 of the NBA Eastern Conference Finals, but to my dismay of the 50+ flat screen TVs, none of them were showing my beloved Hawks. I asked the manager to put the game one, but they looked at me like I was asking them to put on cricket or something. Since tipoff had already started, I hightailed to the Greene Turtle in Alexandria, six miles away.
On the contrary to BWW, the Hawks – Bucks game was playing, and the manager, Jose, even agreed to put it on the big screen.
Now I just need something in my belly and a cold beer to boot. "I'm looking for something hearty and healthy," I said. "Basketball whets my appetite."
My server, Kayla, looked at me and smiled. "I know the exact dish for you."
My Carne Asada bowl came with lime-basted chopped steak, marinated black beans, queso fresco, pickled red onion, pico de gallo, mixed greens, avocado, salsa verde, and blended grains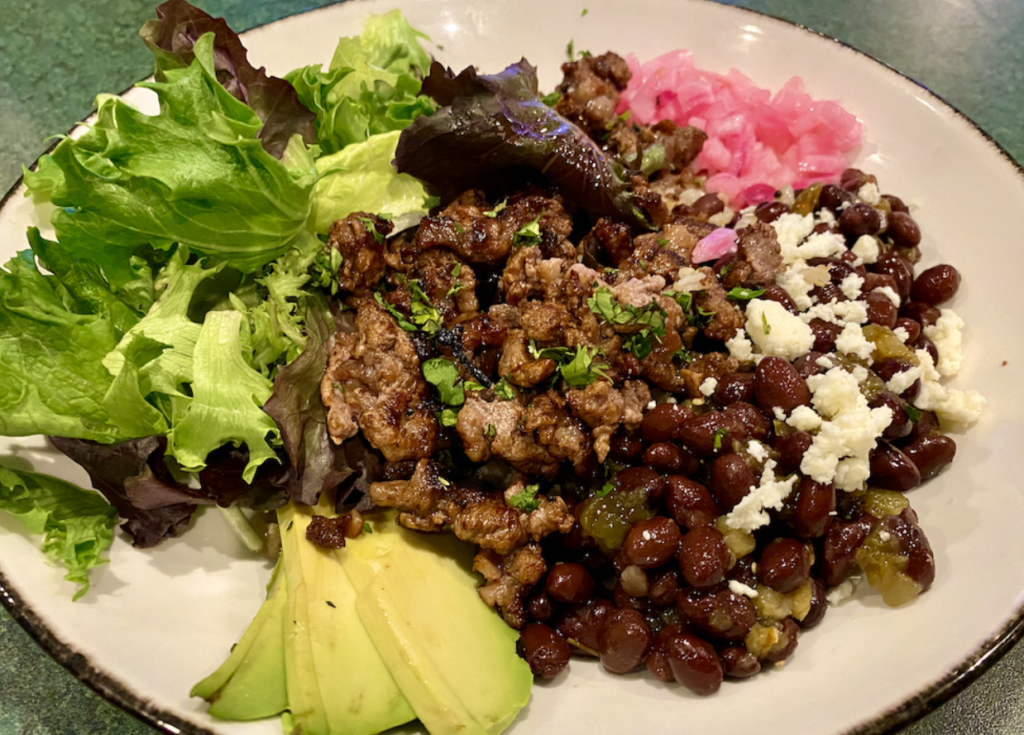 The dish was definitely healthy and it tasted amazing.
"Food is great, and everyone is so pleasant here," I commented.
"Glad you like it. I make it a point to visit every customer to see how they're doing, and all the servers know that. We run a tight shop," said Jose.
Then from the direction of the bar, an overwhelming, concerted shout.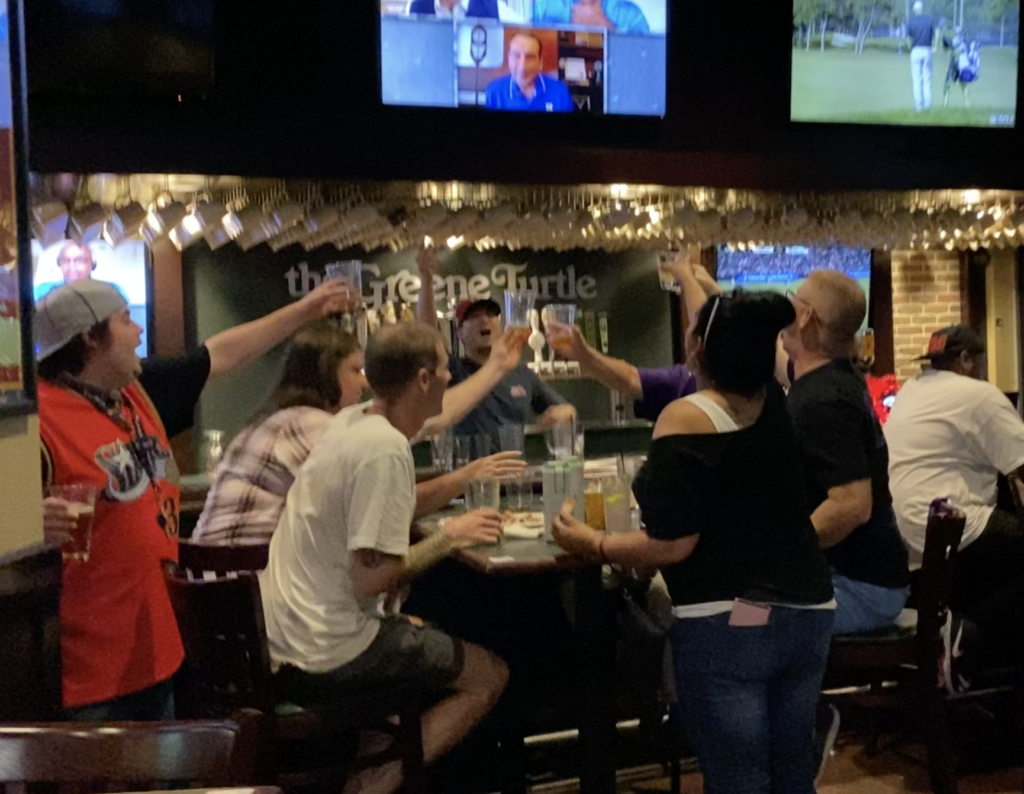 "Take the shot, take the shot!"
"What are they chanting? Are they taking shots of Jameson?" I asked
"They're all daring each other to take a shot of tequila and tabasco."
"Take the shot!"
"Wow, it's great punishment for the tongue," I stated.
Then a brave young, man holds a 57 ml bottle of pepper palace aply called "The End."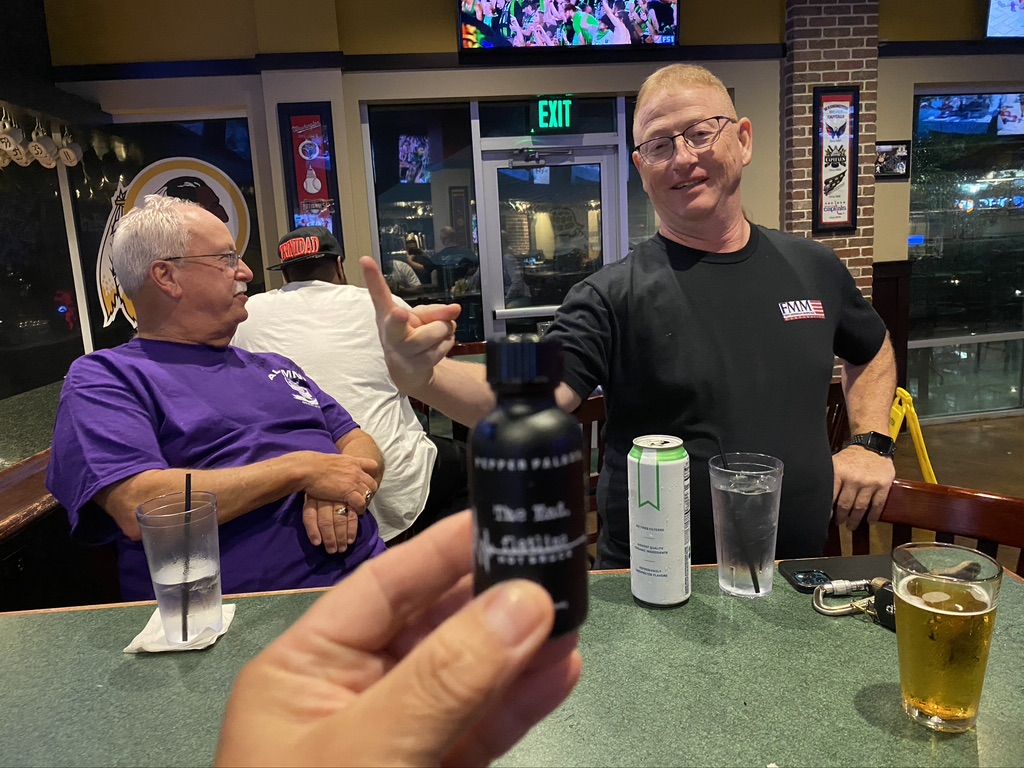 "Good Luck fella," I shouted.
"No, don't put that on your tongue," a party reveler remanded.
"Man, that sauce was lethal," the victim shouted.
"Want some Guinness to wash it down?" asked Jose?
"F*ck that. I need some milk!"
Then a lady by the name of Rodi came over and asked me if I wanted to take a shot.
"Thanks for the offer, but my Hawks lost, so I'll pass thank you."
"Wow it's really busy here. Is this normal for a Tuesday night?"
"It can be – weekday nights are full of locals. Tonight they're celebrating Dan's birthday, so they're having a smashing time!"
Reviews