Profile
It's great to be back in Darien to see Mom and to help out with the elections. It's so surreal to see that all eyes are on Georgia for once. Had to make an obligatory hike to visit the newly designed waterfront: Oaks on the River.
A stone's throw from the twelve newly-minted condos sit Clay's Spartina Grill with a pristine view of the Darien River and Altamaha. Clay Hutchinson, from Sapelo Station in Eulonia, opened up his new eatery in September, and it has been a big hit ever since.
People come here to enjoy a Southern skillet overlooking the shrimp boats and marshes. The name spartina reflects the vast expanse of the spartina marsh grass that can be seen for miles. A flock of brown pelicans floats lazily in formation over the civil-war era landmarks and tabby ruins. As the refreshing coastal breeze catches my breath, the relaxing tunes from John, Paul, Ringo and George soothes my soul.
If you come for their daily happy hour, I recommend enjoying the sunset on the deck with some crab salad and buffalo oysters. After enjoying the spectacular view of the orange sun sinking in the wetlands, I come inside the screened-in porch to enjoy dinner prepared by Chef Conrad. Shrimp and grits and seared diver scallops are local favorites and are certainly to die for.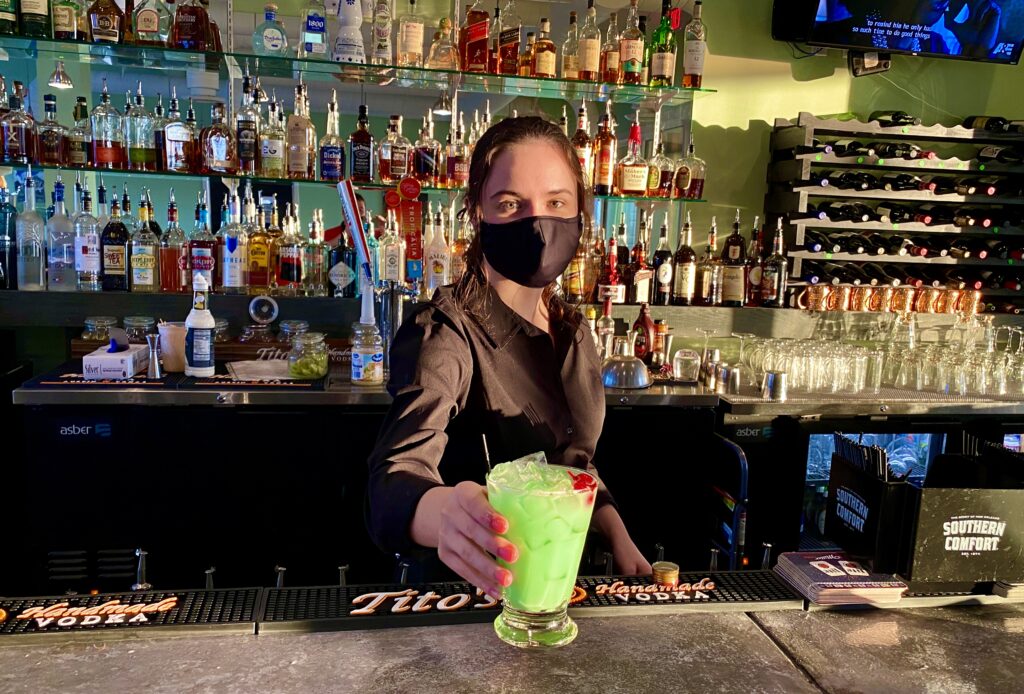 After an enjoyable meal, I saunter to the bar for some libations. Olivia makes incredible cocktails, and another fan favorite is the Ocean Wonder which is like a pina colada, only sweeter and smoother. I take the drink outside where I can practically enjoy it sitting on the docks – but wait they actually have a sparkling tequila drink by that name.
One of my MCA classmates, Jeff, is the general manager here. He's putting up the holiday decor in the Magnolia Room upstairs which can hold 110 people in a banquet setting
"This election is going to be close," he comments. "The balance of power is at stake."
"Yes, I'm heading to Ludowici tomorrow to be a poll watcher," I replied. "Next time I'm back in town and things return back to normal, let's have a drink."
I
I
Reviews