Profile
Mike Bailey is a man of God, he has started nine churches in several states and has mentored scores of pastors and clergy. When he's not breaking bread, he's making it the Italian way at the Burnham OIP which he bought in 1978.
It's a family business, his daughter worked there and that's where she met Miguel Interiano who became Mike's son-in-law six years ago.
I stopped at Burnham OIP, on the way to the Landstar Orientation in Reedsville, PA. It was a nice drive from Annapolis where I got a chance to paddle board at Sandy Point State Park. I was ready to launch a new chapter in my trucking career and the first place I stopped was at Bailey's Burnham OIP. As I entered, I was greeted by a mother goose statue – a revered symbol celebrated annually on Goose Day in Mifflin County.
"So what's with the name OIP?" I asked Mike inquistively.
"Original Italian Pizza. Two brothers from Sicily, Frank and Joe Pannizzo, started the OIP in 1978. Now there are well over 100 OIPs all over the area. Every little town here has an OIP. Most are just pizzerias though. Only a handful like ours are full service Italian."
"Yes, it's an iconic name. It originally meant pizzeria, but over the years it's developed into much more than that?" added Miguel who came over to join our table.
"Wow, what do you recommend?" I asked.
"Well as our name suggest, we're well known for our pizzas. Our freshly baked ciabatta hoagies are out of this world. Our pastas are just phenomenal everything is home made," Miguel answered.
"Yes everything Italian is just out of this world. I'm prejudiced, and "m a good eater so I won't steer you wrong,." Mike responded.
"If you order the pasta, add the applewood bacon," Miguel added. "It's simply amazing."
That's exactly what I did – I devoured the shrimp alfredo which was delightfully creamy cheesy heaven.
Enjoying my generous meal that Mike and Miguel recommended. Miguel works hard in the restaurant and in the market that sells curated meats, pasta and sauces.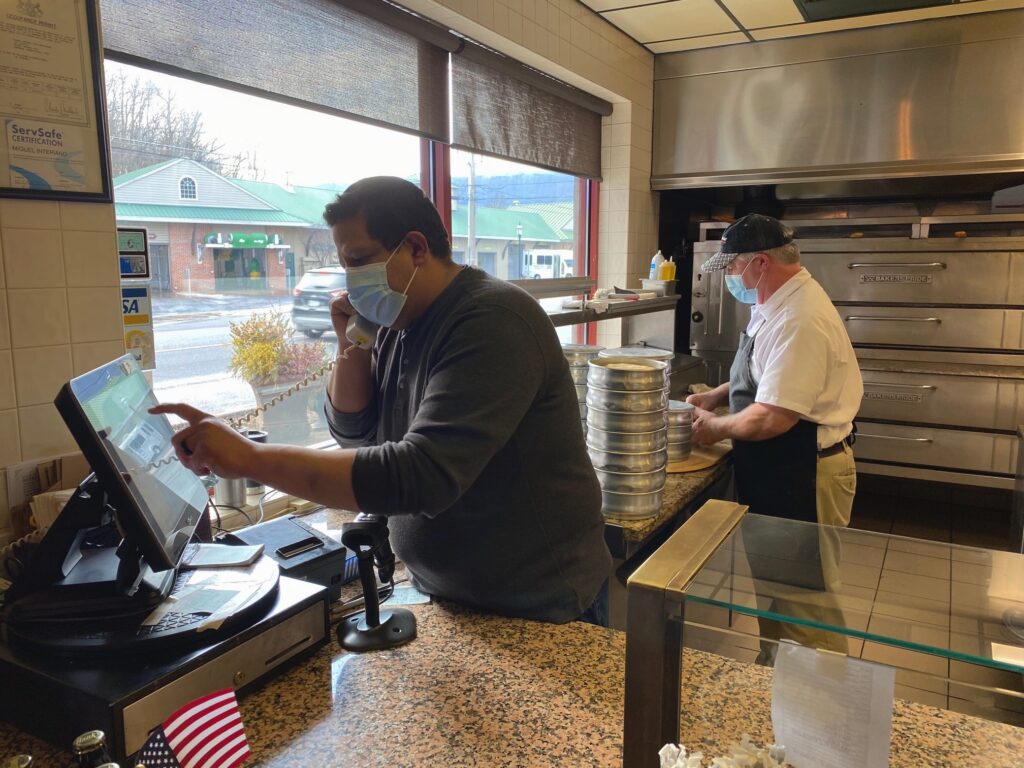 Read more: Burnham OIP:
Well fed, now I was off to Landstar to spend two days in Orientation. I would definitely come back when I'm in this neck of the woods. Love the OIP!
Reviews